Austin Direct Info Media (ADIMedia) specializes in working with small and medium businesses – in both the business-to-business (B2B) and business-to-consumer (B2C) spaces – that depend upon local customers and clients for their success.
We help you tap into the full power of the Internet by putting our extensive experience and expertise behind your business to help you get:
More traffic to your website
More phone calls to your business
More requests for information about your products and services
More subscribers to your email list
More visitors to your place of business
And, ultimately, more people buying from your business, referring your businessto other people, and more people coming back to buy more from your business.
Site Design
We can get a website and/or business blog up and running – and attracting traffic – in just a few days and probably for a lot smaller investment than you'd expectbecause we focus on clean, simple designs that are built on a platform that offers rich functionality, high usability, and easy management – out of the box.
The websites /blogs we build are designed to accomplish two things for your local business: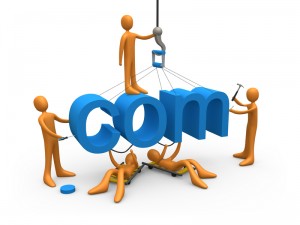 Attract targeted traffic from search engines, social media sites, and email lists
Maximize the conversionof visitors to leads and to customers
Click on the link to learn more about Site Design.
Organic SEO
Our search engine optimization (SEO) process is designed to move your website /blog to the top of the major search engines'organic search results – where 90% of all clicks happen – for your business' high-value keywords.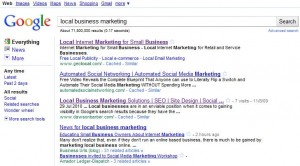 Our process leverages off of the reality that the vast majority of top-ranking websites for a wide range of high-value keywords rank where they do more by default than by design. They arenothing more than the best of the worst, so to speak.
As a result, attention to the basics – competitive analysis, keyword research, on-page optimization, and a concerted backlink-building effort – are very often all it takes to make a dramatic difference in a website's rankings.
Click on the link to learn more about Organic SEO.
Local SEO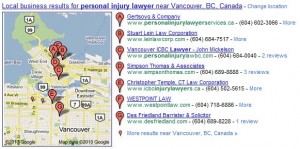 Not only can we help youcapture top rankings in the organic search results, we can also help you capture top rankings in the increasingly important Local Business Results, thereby increasing your exposure on the all-important first page of search results and, as a result, increasing the likelihood that your business' listings in the search results will get clicked by people searching for the keywords they use to find businesses like yours.
Click on the link to learn more about Local SEO.
Social Media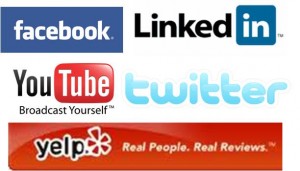 Our social media marketing process leverages the key social media channels – social networking, blogging, microblogging,video sharing, and online reviews – to help youestablish yourself as the authority on the markets in which you operate and positionyourself as the go-to sourcefor answers and solutions to the questions and problems that people who do business with businesses like yours typically have.
Social media is also a great way to help your messages "go viral" and can also help you accomplish other mission-critical tasks for your business:
Customer feedback
Market research
New product development
Customer retention
Click on the link to learn more about Social Media Marketing.
Email Marketing
Our email marketing service makes it possible for you to capture the contact details of every new visitor to your website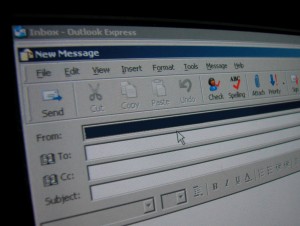 and completely automates the relationship-buildingprocess that will take your business from the point of being a relative unknown to a new subscriber to a business that your subscribers know, like, trust, do business with, and recommend.
It will also help you to strengthen your relationships with your existing customers by keeping them engaged with content that is tailored to their needs and interests and that keeps your business top of mind at all times.
Click on the link to learn more about Email Marketing.
For further information on how ADIMedia can customize solutions for your business, market, or industry  contact me today.